Advanced Technology
Identifies size, type, and velocity of precipitation.
Request a Quote
Submit an enquiry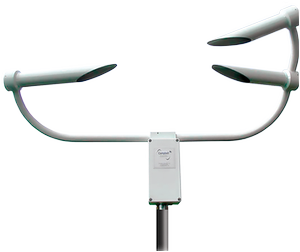 Image Gallery
The PWS100 is a laser-based sensor that measures precipitation and visibility by accurately determining the size and velocity of water droplets in the air. It can be used in weather stations in road and airport applications. The PWS100 uses advanced measurement techniques and algorithms to calculate individual precipitation particle type.
For aviation appplications users can be assured that the PWS100 complies with CAA and ICAO guidance and meets or exceeds all recommendations and specifications (this includes CAP437, CAP670 and CAP746).
Benefits and Features
Identifies 9 basic precipitation types, including drizzle, rain, snow, hail, and graupel
Patented four beam, two receiver system directly measures hydrometeor size and velocity
Reports MOR Visibility in range 0-20,000 M with programmable alarm
Made in UK